Please Note: This post may contain affiliate links, which means that if you make a purchase, I might make a small commission at no extra charge to you. I only recommend products or services I believe will add value to my readers. Please read my full disclosure for more details.
Just a "quickie" with Serena & Lily because they definitely have some cute product and a clear vision.
Now while that statement may be inappropriate for some I was going to have that as the title so I mean at least I put it inside the blog post no?
Serena and Lily have a vibe all their own and it shows!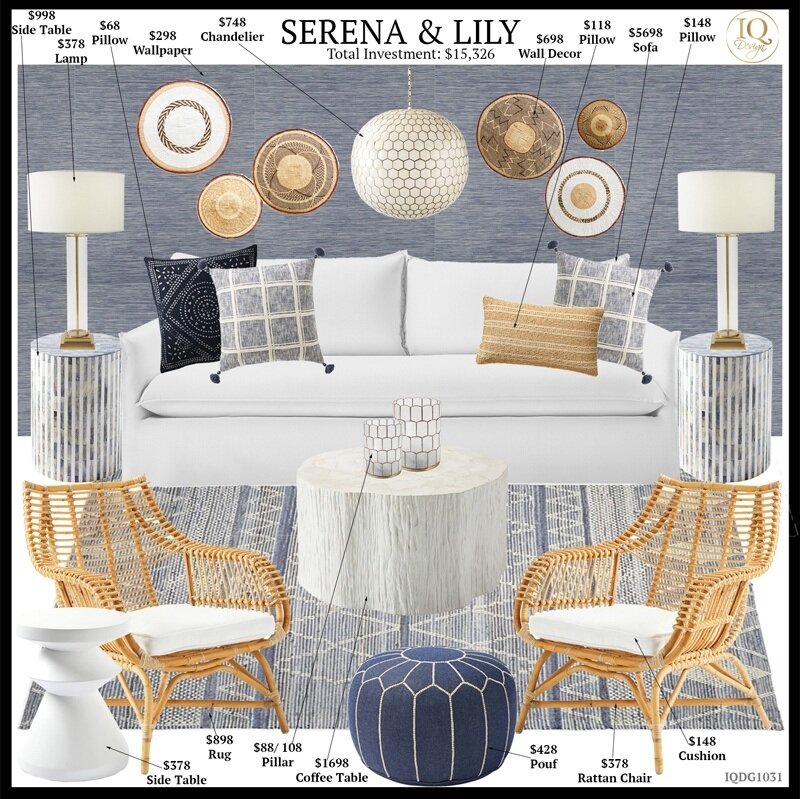 One of the things I've been working on lately is defining my ideal client. This is supposed to be your avatar that one person you are speaking to and know everything about. But oh the process of narrowing that person down. Across the entire Serena & Lily website, there is a clear vision.
At Serena & Lily, we combine our love of breezy California style with our passion for great design. Our look is casual and coastal, relaxed yet refined. Our designs blend classic influences with modern lines; eclectic inspiration with great American style. We love spaces that feel put together, yet livable – well-traveled with a personal point of view. We believe home should be a welcome oasis – your favorite place to retreat, to gather, to live well every day.
See what I mean?!
The above description is right off their website and they have clearly defined their design style.
So as I go through this entrepreneur journey I admire, absorb, pivot, and follow those who have figured it out and learn as I go.
It's definitely quite the process but I'm in this for the long game.
However long it takes to get to the finish line (whatever that may be) I'm in for the ride.
That said here is the rundown of all the links from this Room Starter as we love to call these boards!
For anyone interested in the products shown in the design board check out the links below for more details.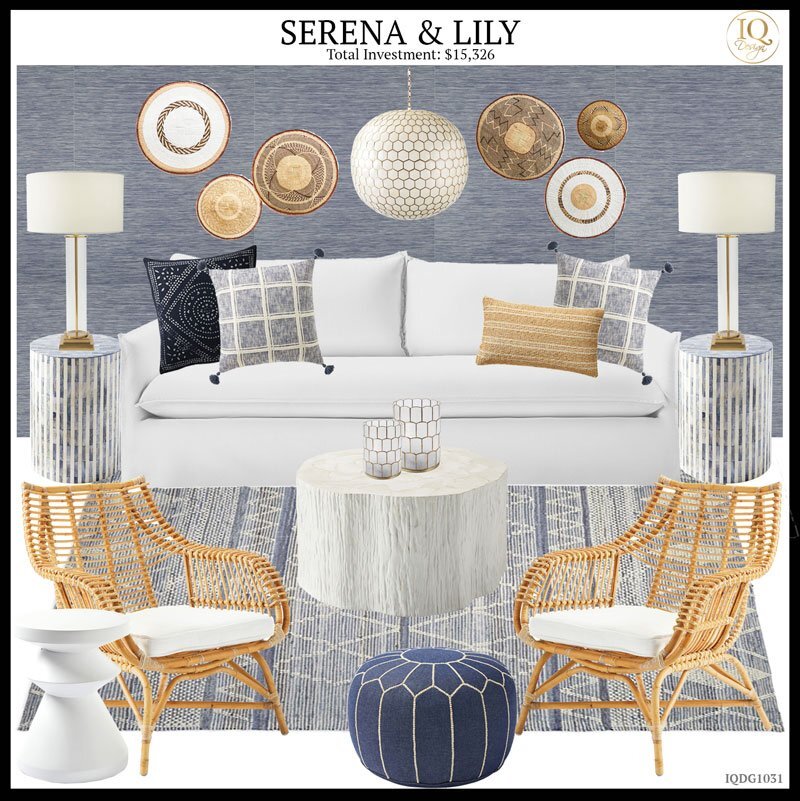 Super cute right?
Clearly not for every budget but since BLUES are so popular these days we kept the color palette in that "breezy California vibe".
Let me know if you purchase anything here!
I'd love the feedback on what is inspiring to you!!
Have an awesome day full of Unicorns and Rainbows my friends!!
xo Nicole
*** DISCLAIMER: Consult with your wallpaper installer for how many rolls of wallpaper you will need ***
---
Need help with your FLOOR PLAN LAYOUT? Click the purchase button now for help!
---
For more design inspiration like this and get to notifications of future blog posts please sign up for our newsletter.
Also If you are local to the Long Island/ NY Metro area and need help with your next design project reach out HERE. I'd love to help!
Sidenote: For any designer friends who may be reading this if you are interested in more information about the design portal I am using for your business click HERE to find out more.
Related Blog Posts:
Note: My blog periodically contains affiliate links meaning that if you make a purchase, I might make a small commission at no extra charge to you. Purchases made through them are greatly appreciated.