Please Note: This post may contain affiliate links, which means that if you make a purchase, I might make a small commission at no extra charge to you. I only recommend products or services I believe will add value to my readers. Please read my full disclosure for more details.
---
When I was around thirteen years old I went on vacation with my dad to Puerto Rico. I was completely obsessed with my dad's heritage at that time and convinced him to take me on vacation there. At the time we didn't have any relatives living there so we went to one of my dad's religious meetings and met some people who invited us back to their house. It was on that visit that I learned how to make Puerto Rican Cheese Flan. I have since made it on many occasions and my family has come to expect it during the holiday season.
Since Thanksgiving, I have made four Cheese Flans so I decided I'd share this yummy dessert while it's fresh in my mind. Funny story I technically made it five times this season because I fell asleep the first one and totally burnt it! I then had to make another the next day lol.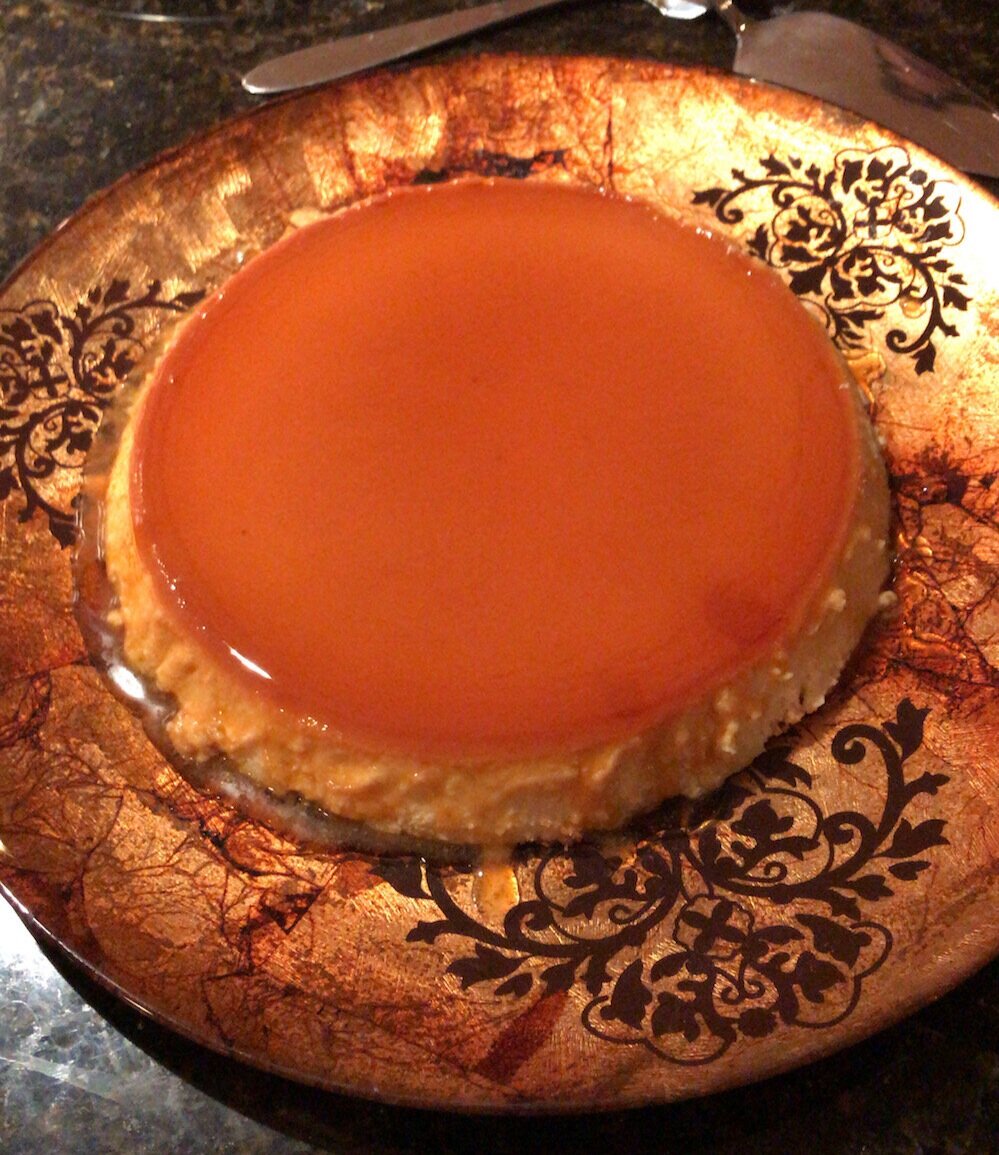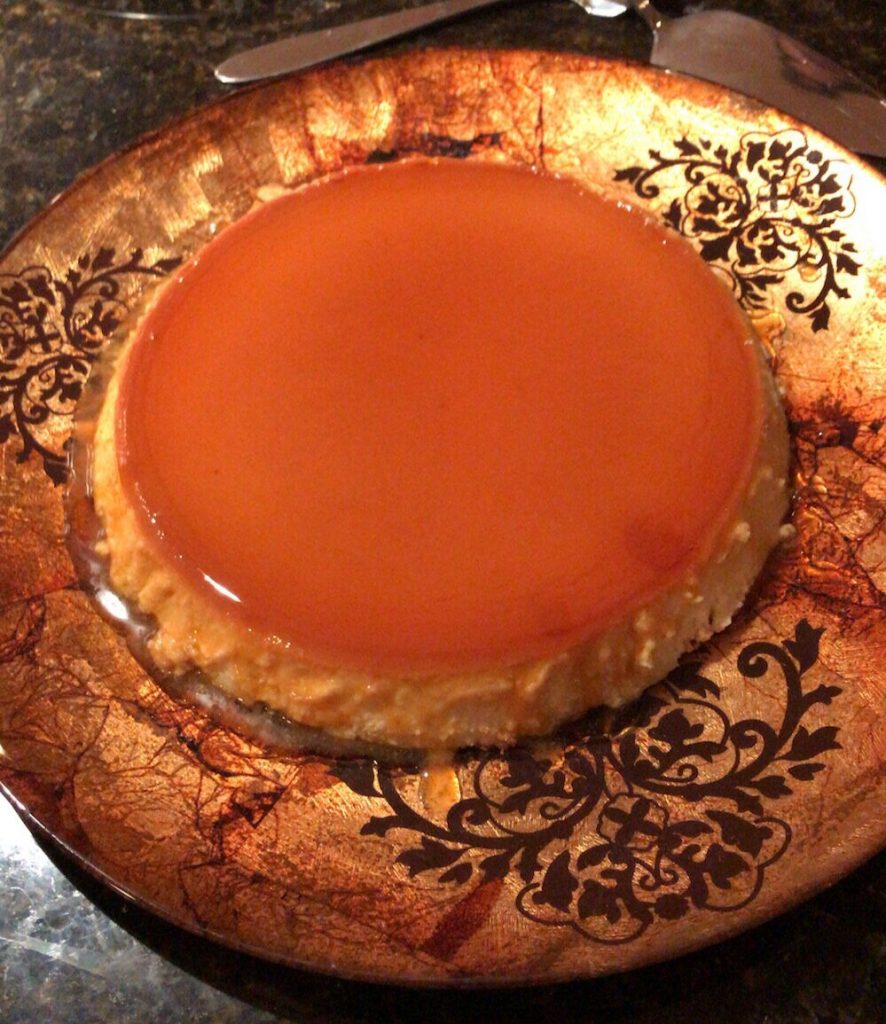 Puerto Rican Cheese Flan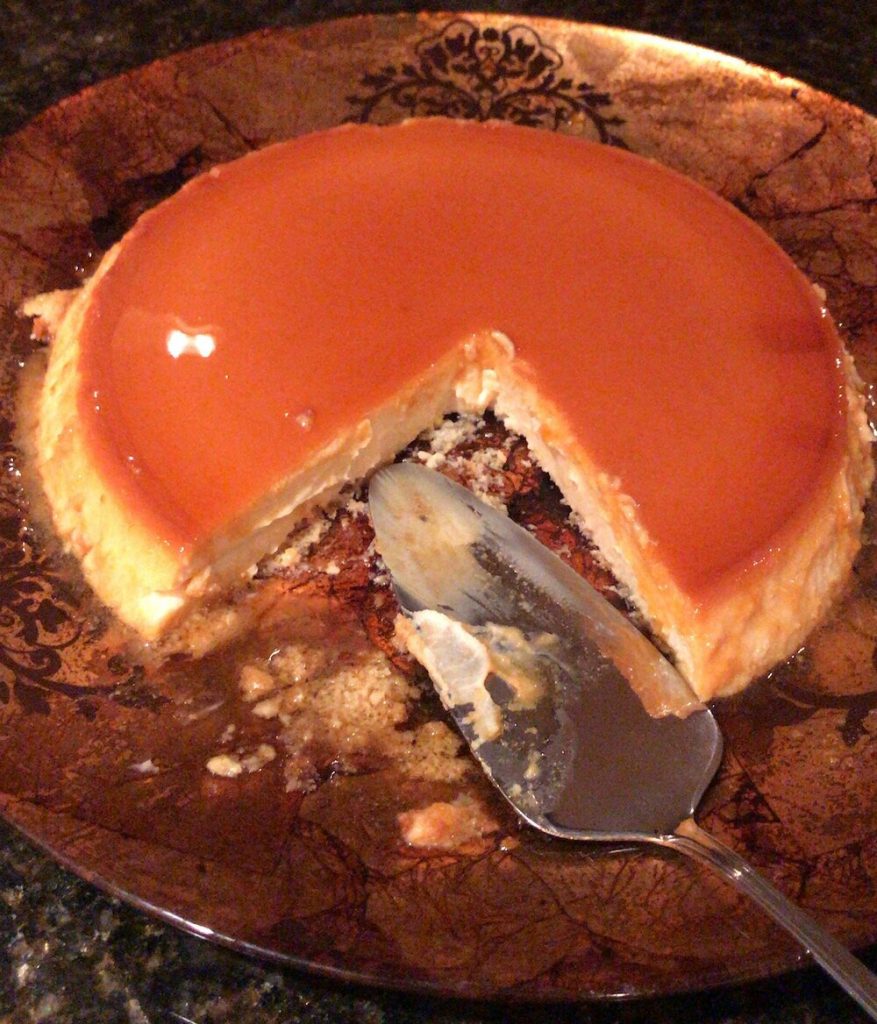 INGREDIENTS:
1 can sweetened condensed milk, 14 oz.
1 package cream cheese, 8 oz Box
3 Large Eggs
1 tablespoon concentrated vanilla flavor
INSTRUCTIONS:
Prep 15 m

Cook 60 m

Ready In 4 h 15 m
Preheat to oven 350°F degrees.

In a small saucepan over medium-low heat, melt sugar until completely dissolved. Watch carefully so it does not burn. Remove from heat when it is a dark golden, amber color, 4 to 5 minutes.

Immediately pour the melted sugar into the bottom of the 9″-inch glass baking pan; swirl so that caramel reaches the sides, working quickly before it hardens. Set aside.

Place sweetened condensed milk, evaporated milk, eggs, cream cheese, milk, and vanilla in a blender; blend until smooth.

Place enough water in the tin pan to reach the caramel of the glass pan. Place the glass pan inside the tin pan with the water.

Pour the condensed milk mixture on top.

Bake flan in the preheated oven until a damp table knife or toothpick inserted into the center comes out clean, 45 minutes to 1 hour. Remove from the oven and let stand for 5 minutes.

Chill flan in the refrigerator until firm, 3 to 4 hours (I chill overnight).

When ready to serve, run a knife around the edges to loosen. Set a plate over the flan and flip upside-down to invert.

Slice into wedges and serve.
Here are both pictures and youtube videos from my Instagram stories of my Thanksgiving remake.
Images of the steps to make Puerto Rican Cheese Flan
Video of the steps to make Puerto Rican Cheese Flan
Hopefully, you got all that despite my daughter's video skills! This has become a family favorite and I'm sure your family will love it as well! Give this recipe a try and comment below how it goes : ))
Happy Holidays!!
xo Nicole
---
PS Don't forget to sign up for the newsletter for design inspiration and notifications of future blog posts.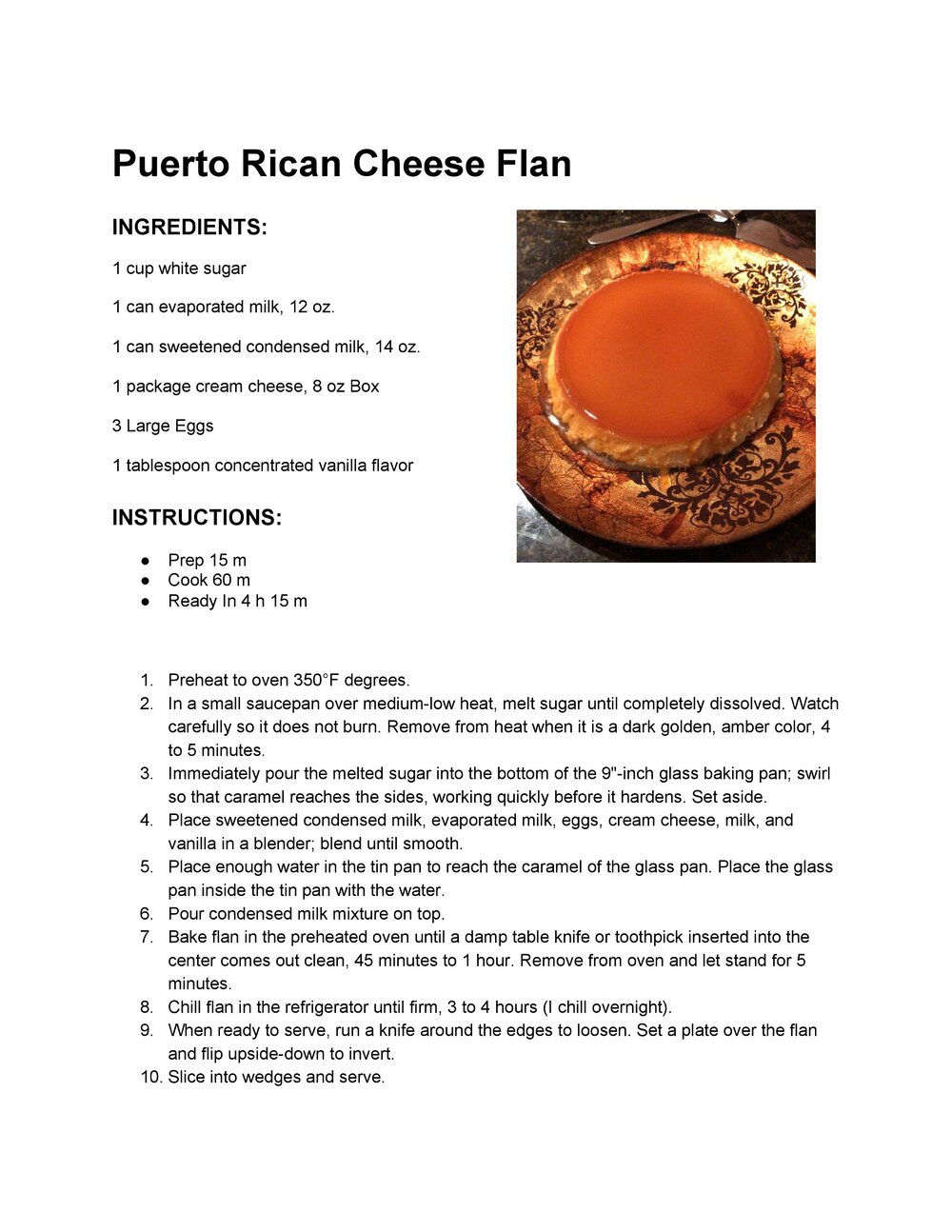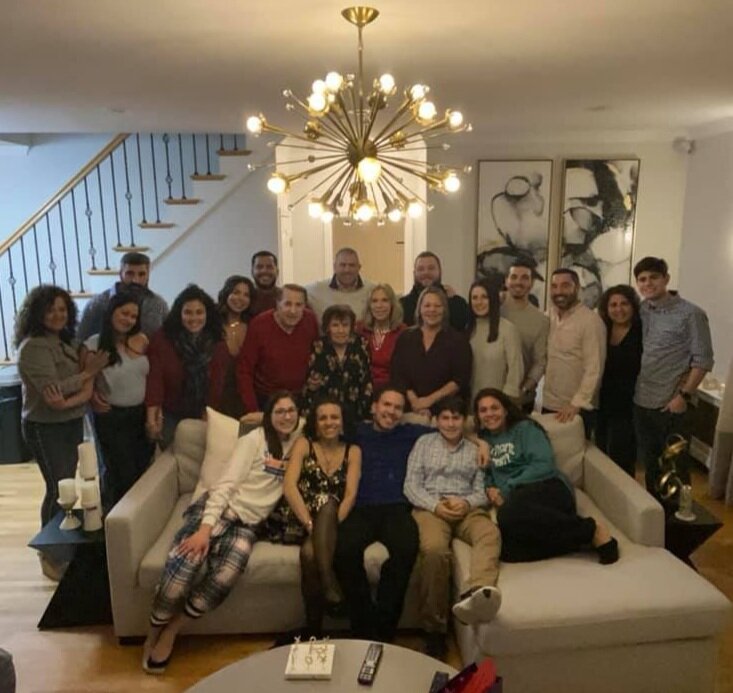 Marquez Family Xmas 2019!!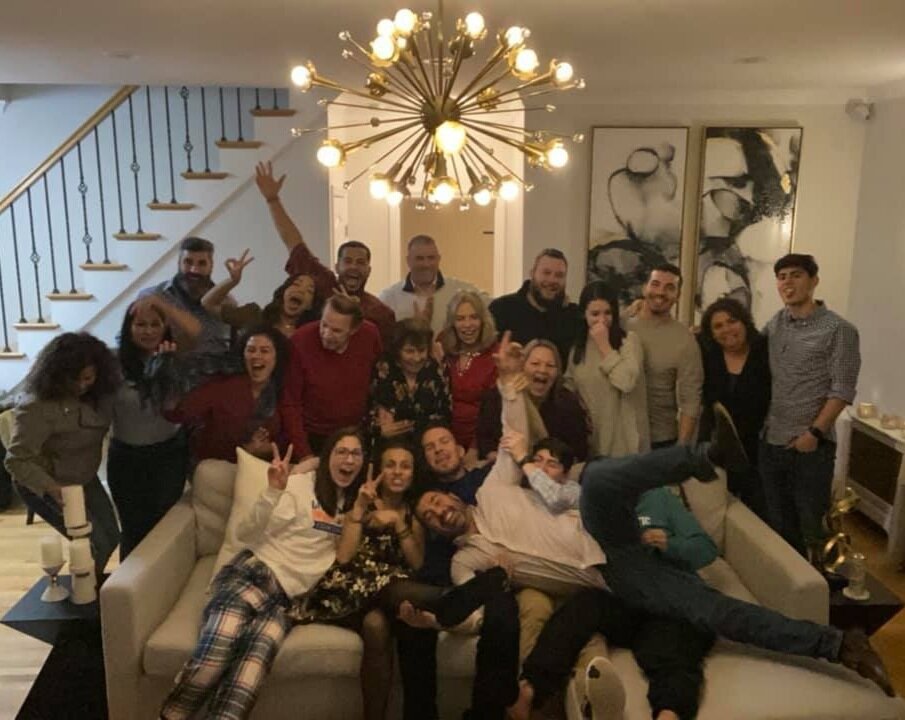 Minus a few members who left or went to sleep (my husband) before midnight when this was taken!