Please Note: This post may contain affiliate links, which means that if you make a purchase, I might make a small commission at no extra charge to you. I only recommend products or services I believe will add value to my readers. Please read my full disclosure for more details.
Looking for the best fathers day gift ideas your dad will love? Check out all our favorites that will make your dad extra happy this year.
This post is all about gifts your dad will love!
Taking a quick break from the dorm room sourcing to acknowledge Fathers Day which is right around the corner.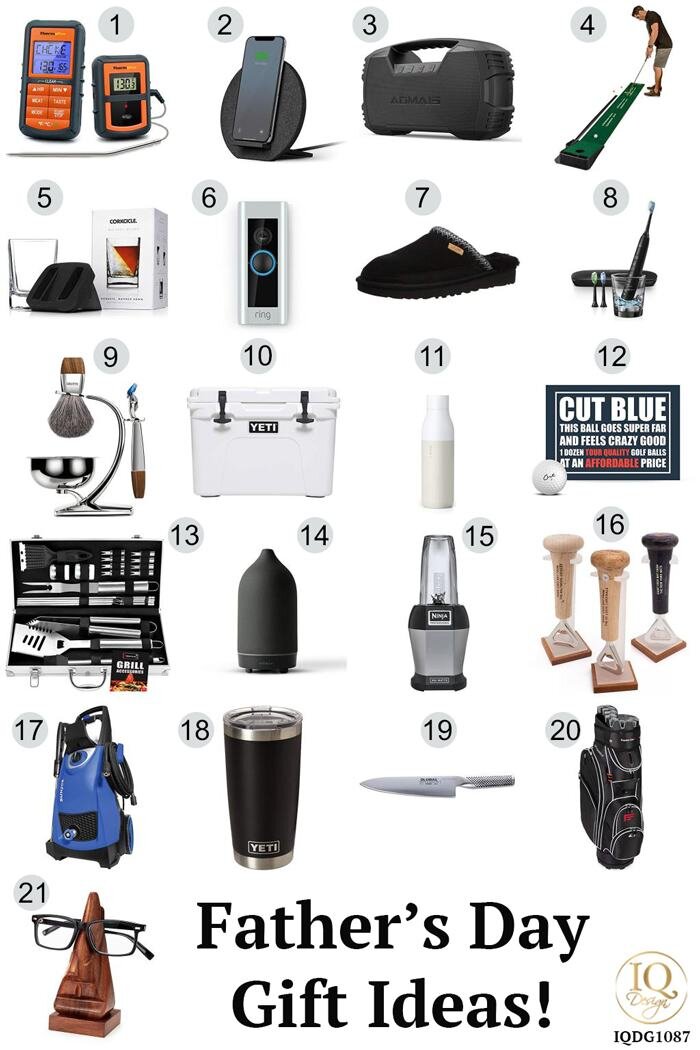 My husband, the father of my two children, has been working super hard at work lately!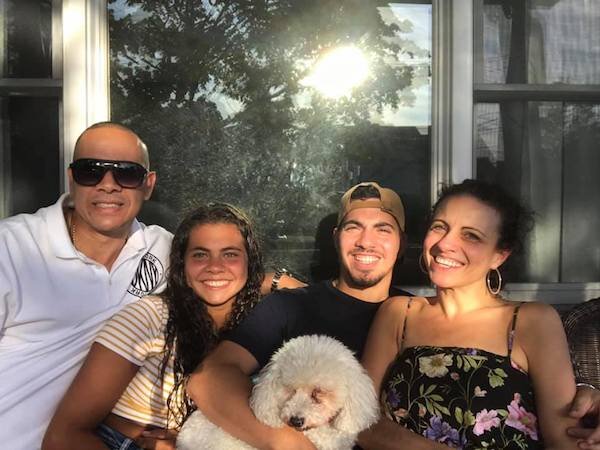 As an employee of NYC, he is actually quite exhausted with all the happenings going on in the city these days.
That said I want to acknowledge my appreciation and gratitude for my husband who is also an awesome father!
Fathers Day Gift Ideas:
This would be a great gift for anyone that loves to grill.
Overcooked meat will be a thing of the past!
Great way to charge your phone at night.
Perfect for hanging out in the backyard or beach!
Related Post: 13 Drive By Graduation Ideas To Make Your Senior Feel Loved!
Not that my husband currently plays golf but I think if he'd try it out he may just love it.
I have so many family members that play so just going by their enjoyment.
We all need a hobby of some sort right?!
Perfect to keep that cocktail cool after a long day of work.
Always a good idea to keep an eye on your visitors.
My husband loves open back slip-on slippers.
I have bought the shoe type before but they just don't do it for him.
Related Post: 9 Modular Sectionals You Will Love For Your Home Makeover!
Love a good electric toothbrush!
Super cute shaving set!
This might just be the coolest cooler I've ever seen!
An awesome water bottle that self cleans too!
These will help you get those golf skills up to par.
Every super DAD needs a good heavy duty grilling set.
This is the by far the coolest Essential Oil Diffuser.
Love the color as well!
This father loves his shake each day so this would be perfect for him.
How cute are these and from real bat handles!
My husband loves his Mets and has been missing watching baseball very much.
My husband would love this!
There are so many areas outside we could use this.
My daughter is obsessed with her Yeti water bottles and turned us onto it them too.
Perfect for a cool beer or drink.
This is a great sharp knife for cooking.
If my husband is going to take up golf he's going to need a place to keep all those clubs in order.
Saved the BEST for last!
This has to be the coolest holder for your eyeglasses when not in use.
---
Product Links:
Let me know if you have any favorites in the comments below!
I hope you enjoy celebrating Father's Day with that special DAD in your life!
Have a great night full of Unicorns and Rainbows!
xo Nicole
---
For more shoppable designs check these out from my Like To Know It page.
Note:  My blog periodically contains affiliate links meaning that if you make a purchase, I might make a small commission at no extra charge to you. Purchases made through them are greatly appreciated.
Other Posts You Make Like:
13 Neutral Bachelor Pad Bedroom Ideas
13 Modular Pit Sectionals | Fall Makeover
The Ultimate List Of Airbnb Bedroom Essentials (For Five-Star Ratings)