Please Note: This post may contain affiliate links, which means that if you make a purchase, I might make a small commission at no extra charge to you. I only recommend products or services I believe will add value to my readers. Please read my full disclosure for more details.
This post is all about all the Dorm Room Bath Essentials you will want and actually will use.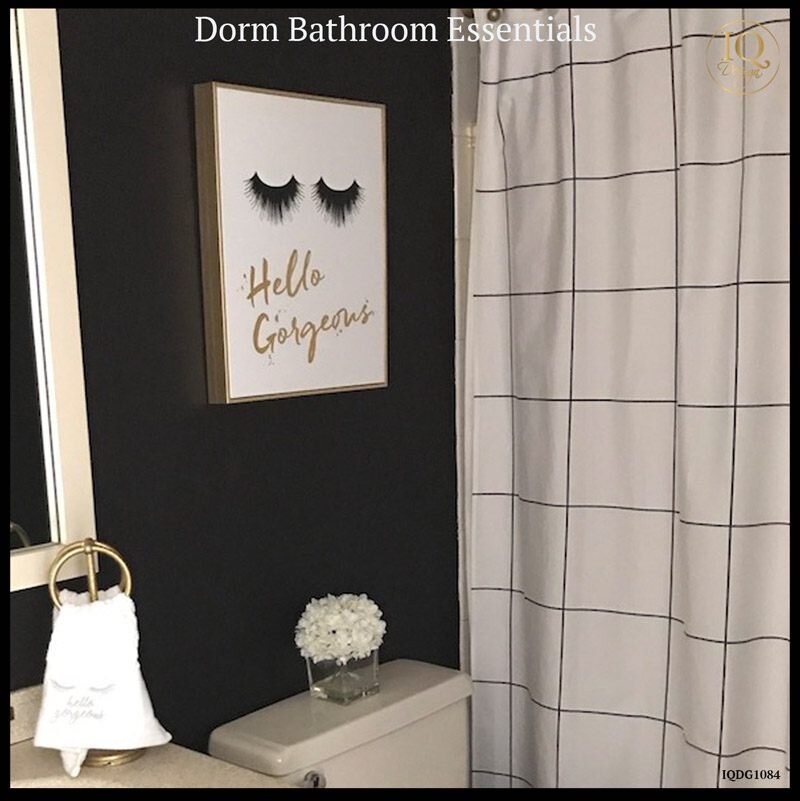 There are so many products geared toward making the college experience extra special but the reality is most times less is more.
What I have found over the years is we buy a lot of products that look cute in the store but are not necessary.
That said for this post we will discuss what is essential and maybe just a few extras.
We will leave all the Toiletries for a future post to keep this short and sweet.
---
Here is our List of Bathroom Essentials based off all the resources we have:
2 all-cotton bath towels, 27"x50"
2 matching cotton hand towels
2 matching cotton washcloths
1 oversized bath sheet
1 hamper
shower tote/caddy
flip flops
wastebasket
bath rug
robe
waterproof speaker

EXTRAS:

shower curtain, liner, rings

soap dish
---
1. (2-3) Towels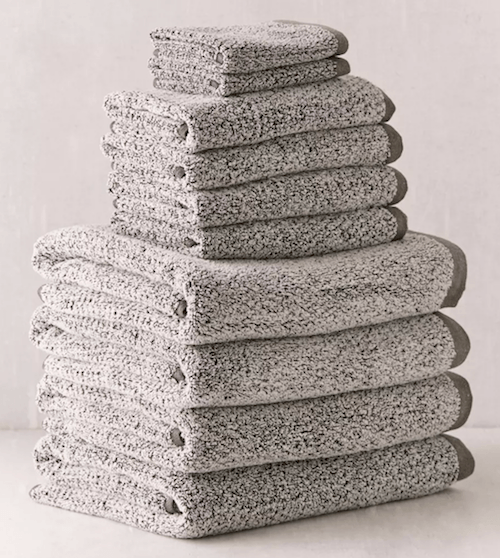 These are two great options that are sold as a set.
I also love these bath towels from IKEA which we have in the Airbnb.
They are large and fluffy!
2. (1) oversized bath sheet
This towel is great because it is oversized and perfect for when you want a little extra coverage.
One is ideal but two would be nice also!
3. (1) hamper
The white hamper is sturdy and sure to last.
The striped navy and white hamper is just super cute.
I also LOVE the grey and white one from Amazon as well!
Another great option is black and white from IKEA.
4. (1) shower tote/ caddy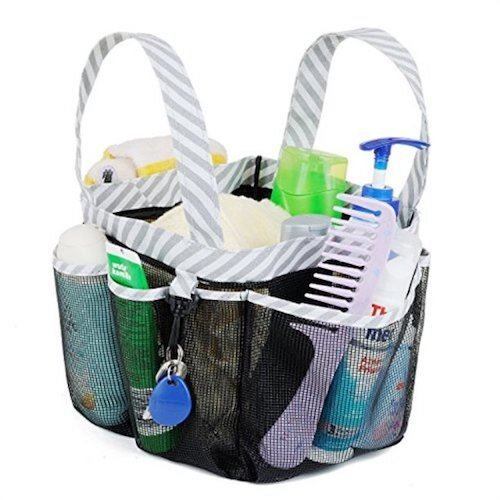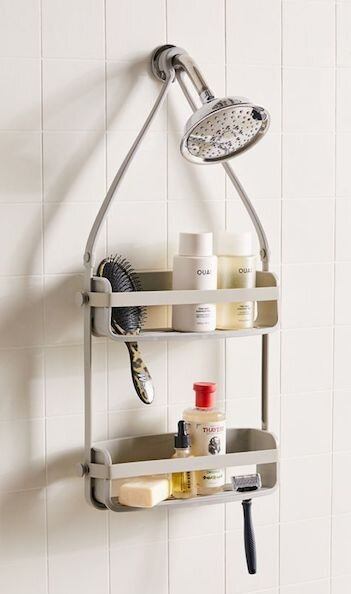 A shower tote is perfect for carrying all your bathroom toiletries from your room especially if you are not storing them in the bathroom.
The shower caddy is great to keep your smaller shower items organized.
5. (1) flip flops
Either sandal option above will be useful especially if you are sharing a bathroom with multiple girls.
6. (1) wastebasket
A wastebasket with a lid that closes is just a really good idea especially during that time of the month.
A definite must in my opinion!
7. (1) bath rug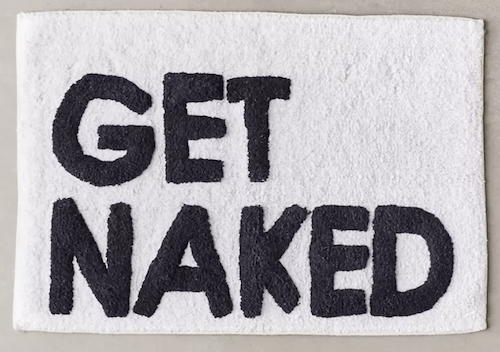 Either one is cute!
Love the verbiage bathmat from Urban Outfitters.
The grey mat is what we have in our bathroom.
8. 1 robe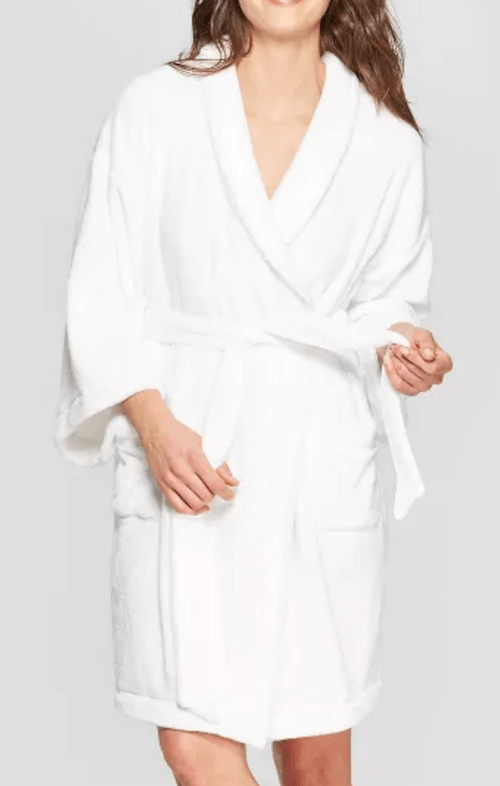 A robe is perfect to throw on after a shower.
This one from Target is simple and comfy.


9. waterproof speaker
This waterproof speaker is perfect for those days when you have a little extra time for a longer shower
---
A Few Extra Goodies:
---
---
That's a wrap on the Dorm Room Bathroom Essentials.
Let me know if you have a favorite and come back again to see where we are in the process.
Have a great night full of Unicorns and Rainbows!
Stay healthy and well.
xo Nicole
---
Link to the brain dump Dorm Room Shop
Related Dorm Room Blog Posts:
9 Dorm Room Bedding Essentials + A Few Extra Goodies
19 Dorm Decor Ideas That We Are Obsessing Over For 2020
Where To Shop For Your College Dorm Room At Hawai'i Pacific
Must Have College Dorm Checklist For The Class Of 2020!
15 Gift Ideas The Graduating The Class Of 2020 Will Love!
---
Product Links:
---
Note: My blog periodically contains affiliate links meaning that if you make a purchase, I might make a small commission at no extra charge to you. Purchases made through them are greatly appreciated.
For more shoppable designs check these out from my Like To Know It page.
---