Please Note: This post may contain affiliate links, which means that if you make a purchase, I might make a small commission at no extra charge to you. I only recommend products or services I believe will add value to my readers. Please read my full disclosure for more details.
Super quick blog post because we just have to share how you can add that unique touch to your daughter's room! Again we love Urban Walls floral decals and think these would definitely add that special touch!
Click Banner for more info
Blushing Peonies- Flourish your wall with the intricacies of spring, each peony in different stages of bloom. These soft and light coloured flower are sure to impress, dress your space up or down with the Blushing Peonies decal pack. Layer leaves and flowers—or arrange them throughout a space—to achieve whatever look makes your heart bloom.
Imagine how cute these Peonies would look on the wall of your daughter's room!
JUSTINA BLAKENEY FELA TASSEL CHANDELIER
We LOVE this super cute tassle chandelier!
Blush Velvet Chair
Glamtastic Pink Velvet Rocking Chair!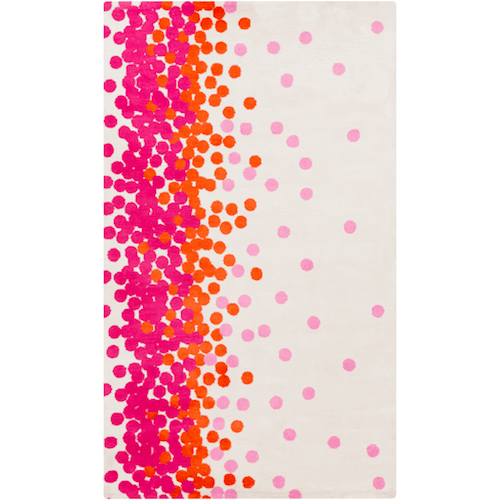 Abigail Rug
Fun multi color dot rug!
PETIT TROU STOOL, STONE
How cute is this stool?!
---
If you need help adding that finishing touch to complete your space reach out to us HERE. We'd LOVE to help you create that special space in your home today!
Please comment and share this blog post with anyone you think will enjoy it! #sharingiscaring
As always please continue to follow the journey through my Instagram Stories and Facebook updates where I will continue to share behind the scene videos and findings.
Have an Inspired evening everyone!
xo Nicole