Please Note: This post may contain affiliate links, which means that if you make a purchase, I might make a small commission at no extra charge to you. I only recommend products or services I believe will add value to my readers. Please read my full disclosure for more details.
This past October of 2018 I went to High Point Market in North Carolina for the first time which was an awesome experience! One of the many vendors I saw there was one who had a series of Decorative Quote book sets. I absolutely LOVED them so much so that when I was unable to make the minimum order to purchase them I decided to make my own!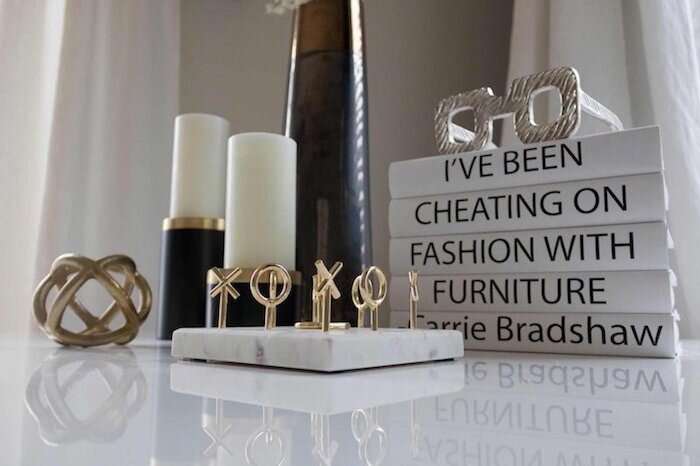 Shown above is the set that I made myself. Having had a 23 year career as a Fashion Designer before venturing into my Interior Design path this Carrie Bradshaw quote was just perfect for me!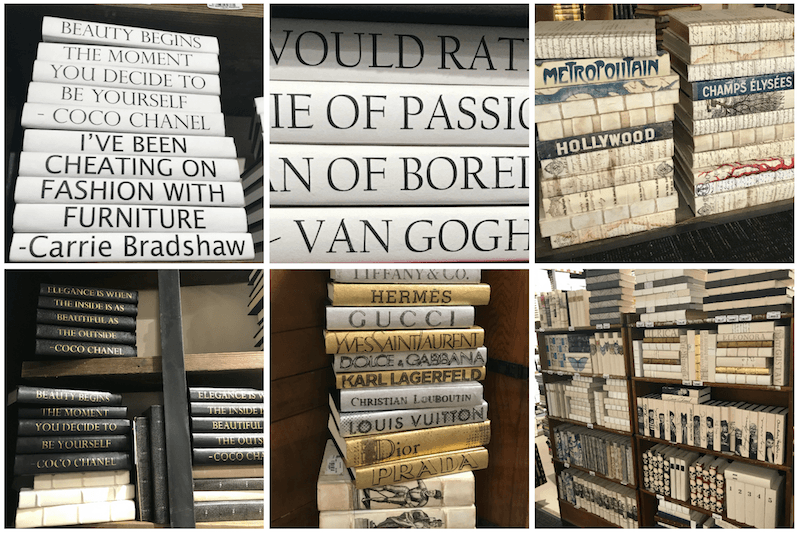 br /> Above are some of the books that were on display at market. As you can see the ideas and quotes are endless and super inspiring!
Here are others that you can purchase buy clicking on the image.
For any of the ones above reach out HERE for more info.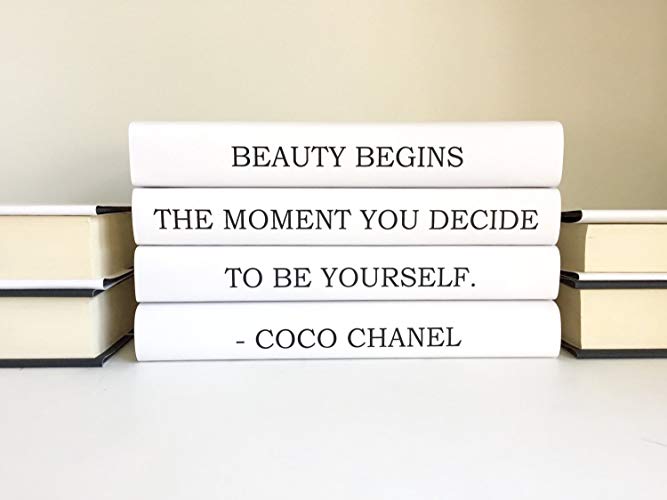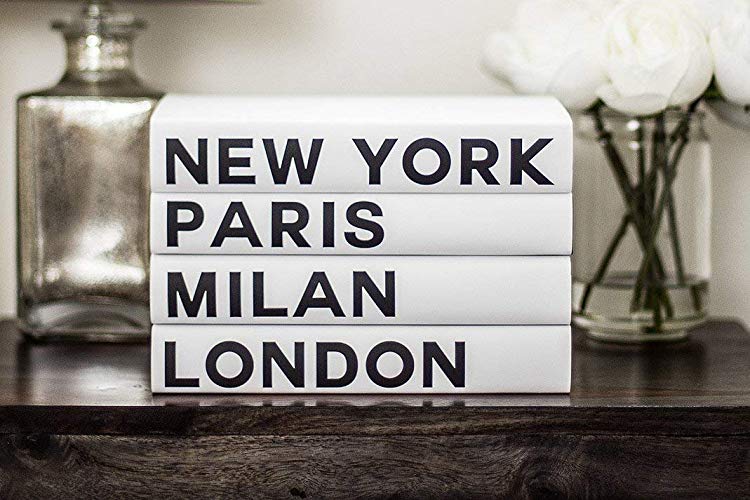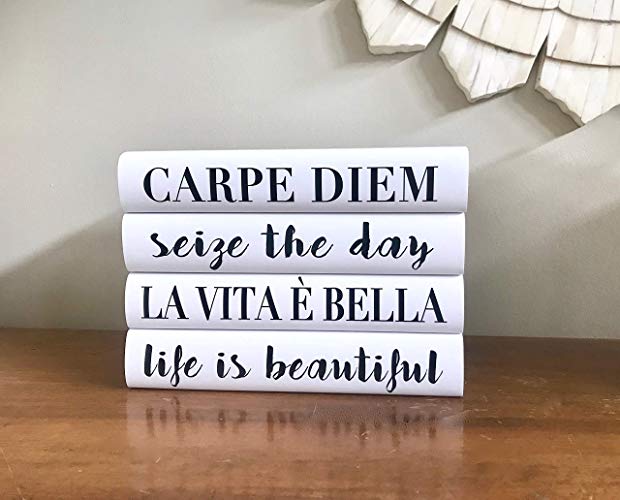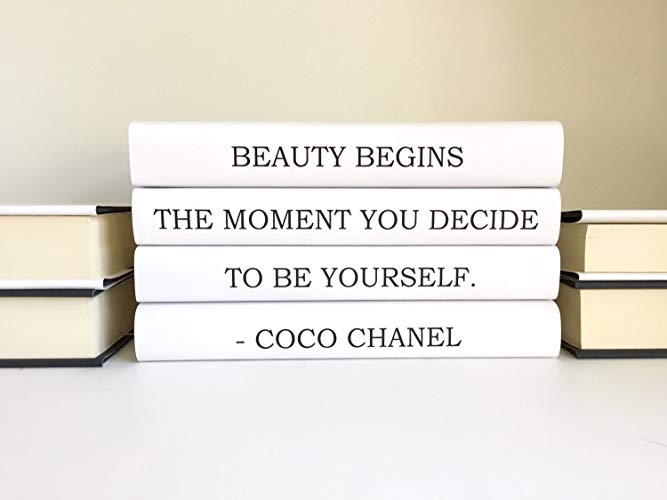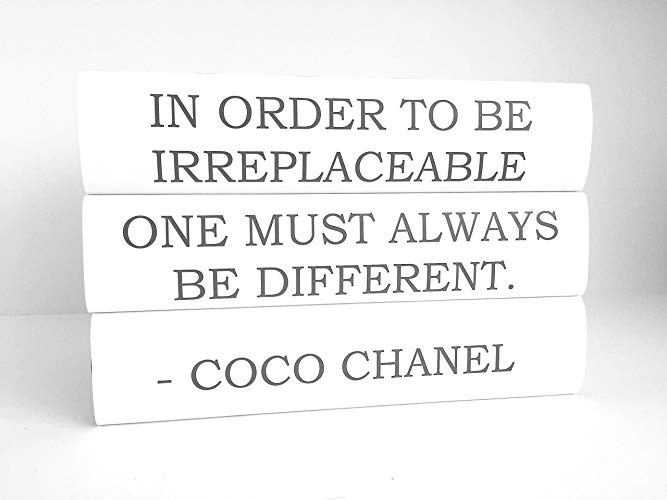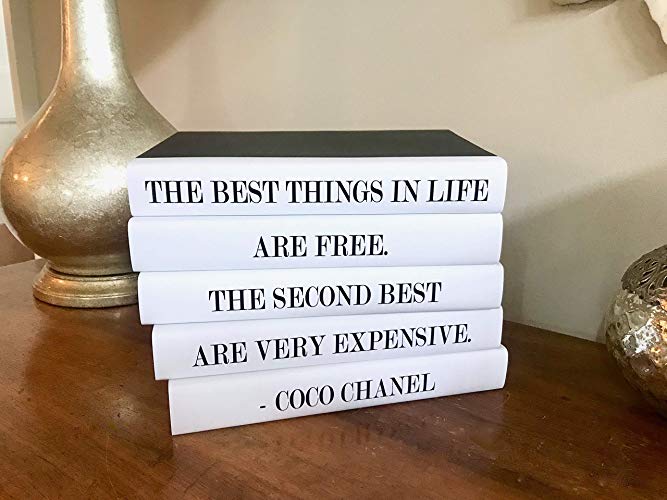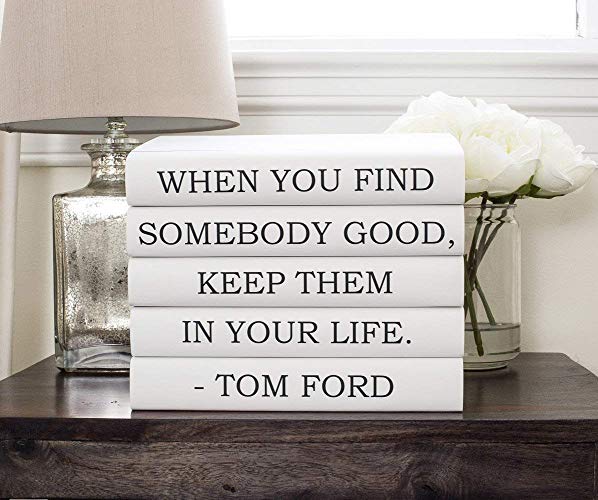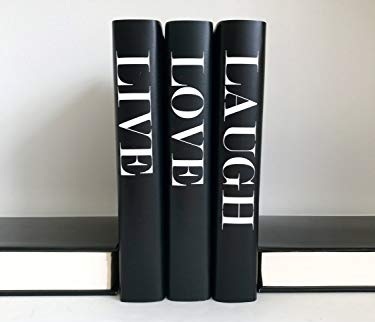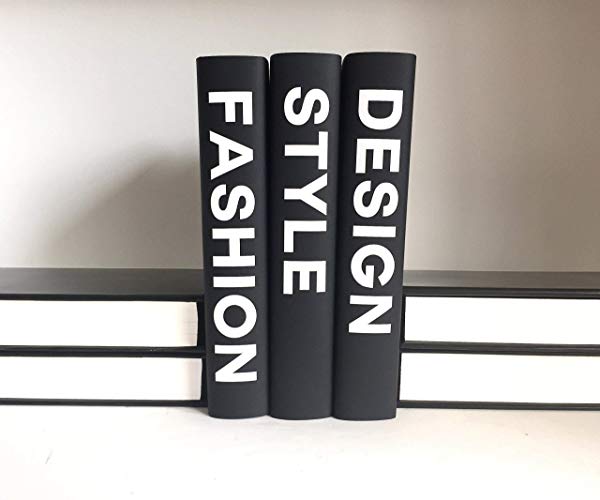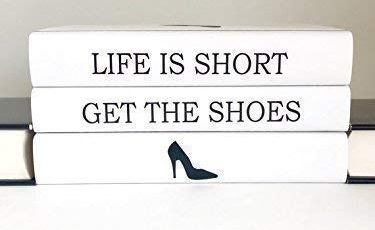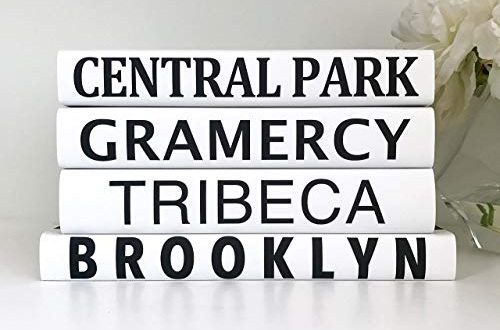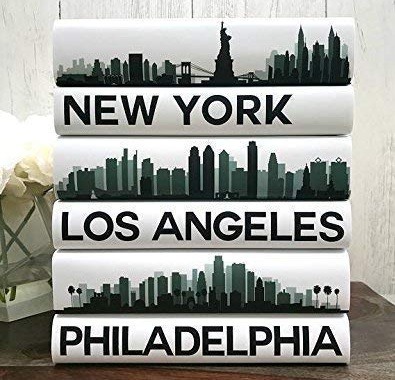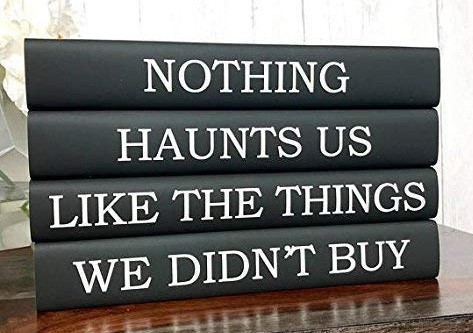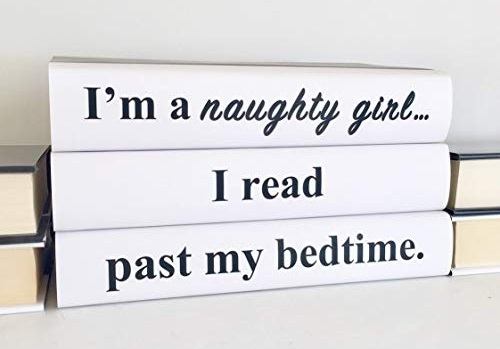 The way trade accounts work is you usually have to hit a minimum opening order to buy from certain vendors. Depending on your client and the amount you are buying that is not always possible. This was the case for me since at the time I only needed one set for myself. So what do we do if we can't buy what we want? That's right we make it ourselves! So here is a step by step of how I did it.

First I went to my local Facebook Market and searched for Encyclopedia Set. As you can see above you can get a full set for free or as little as $25. I bought my set locally for $20 which was blue and so far I have made my own quote books and a set for a friend. I still have enough books left to make more. If possible buy a neutral set so you don't have to worry about the color showing depending on where you plan to display the books.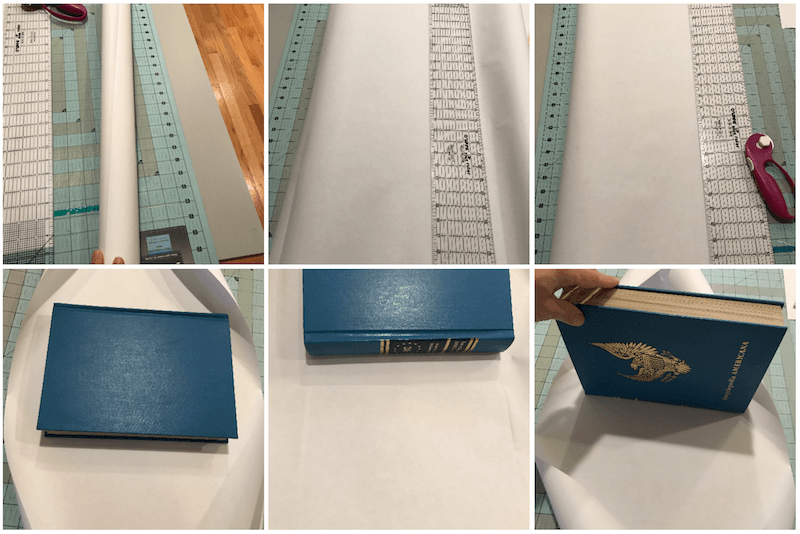 For this project, I bought a roll of white kraft paper HERE. Next, I measured out the size rectangle I would need to cut by sizing the book and then adding on in the width and length so the paper could be folded back. In my case, the book size was 7 1/2W x 10 1/4"L x 1 1/2" H. So the size craft paper I cut was 13"W x 30" L. I was making a stacked set of five books so I cut five pieces of white craft paper. One thing I should add is that some books in the set of encyclopedias will be thicker than others. I wanted mine as thin as possible because the printed sheet I was wrapping second was only 11×17" which is the largest size I could print on my printer.
Then you are going to lay the book in the middle of the craft paper and crease along the edges. When I was in grammar school book covers did not exist so my mom would cover all my textbooks with brown paper bags using this method. After your edges are creased you will be able to see the imprint. Next, you will need to fold the two sides back lengthwise.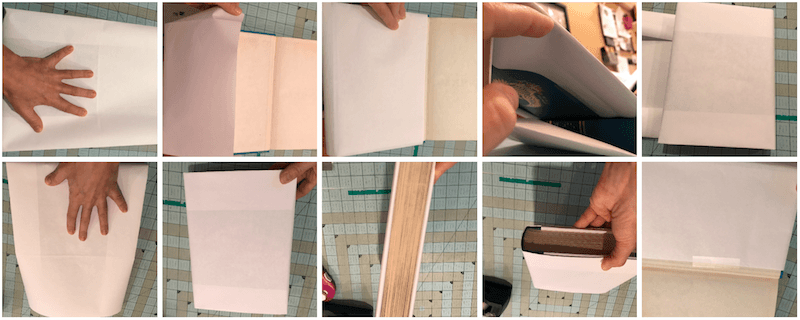 The next step will be to wrap the book as shown and fold under the ends that they wrap around the book as shown. Tape the ends inside to keep the cover in place.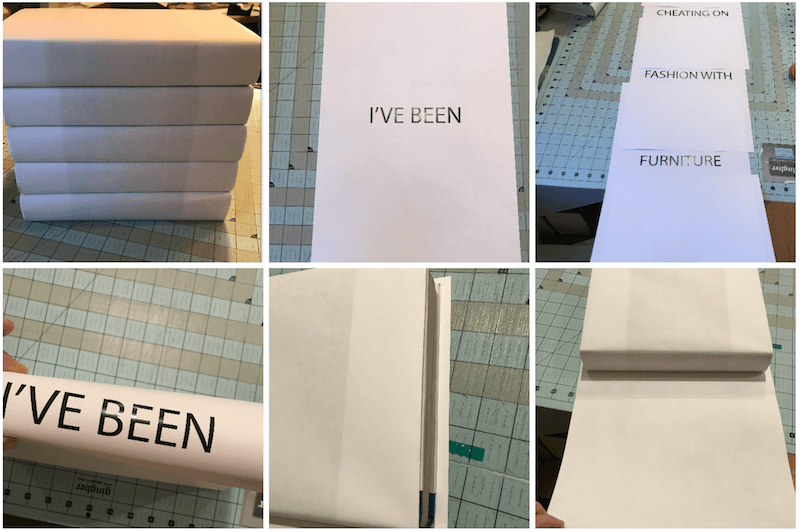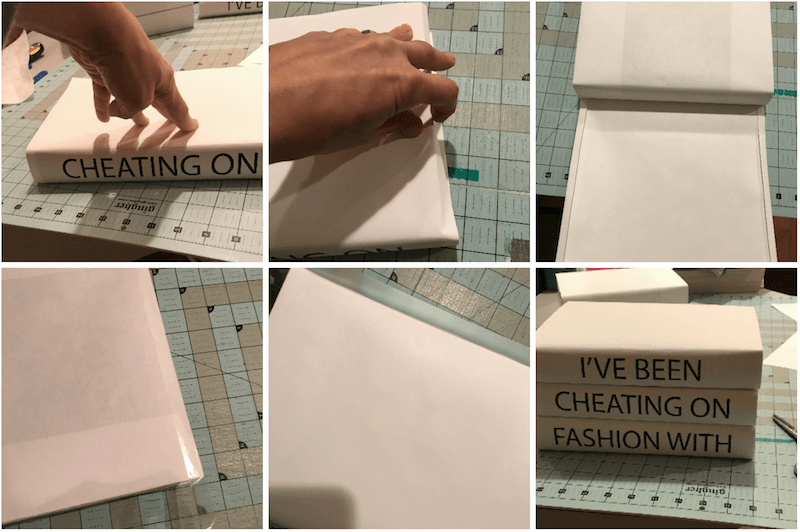 Once all of your books are wrapped with the craft paper you will need to cover them with the 11×17 sheet of paper that has your saying printed exactly in the middle of the page. The height of my letters was 1/4" shorter than the height of my books. So for the 1 1/2" H book my letters were 1 1/4" high. A laser printer is best for crisp letters but if you only have access to an inkjet printer that will work as well. After you place the book in the center of the printed page you will crease around it in the same way you did the craft paper. Since the printed paper is not only 11×17" I used double stick tape and regular tape after as shown above to secure the printed layer down. You will repeat this process for all books in your quote series.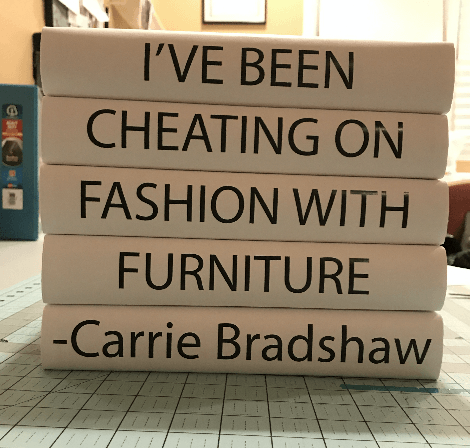 Here is what the set I made looked like once complete! Love It!!!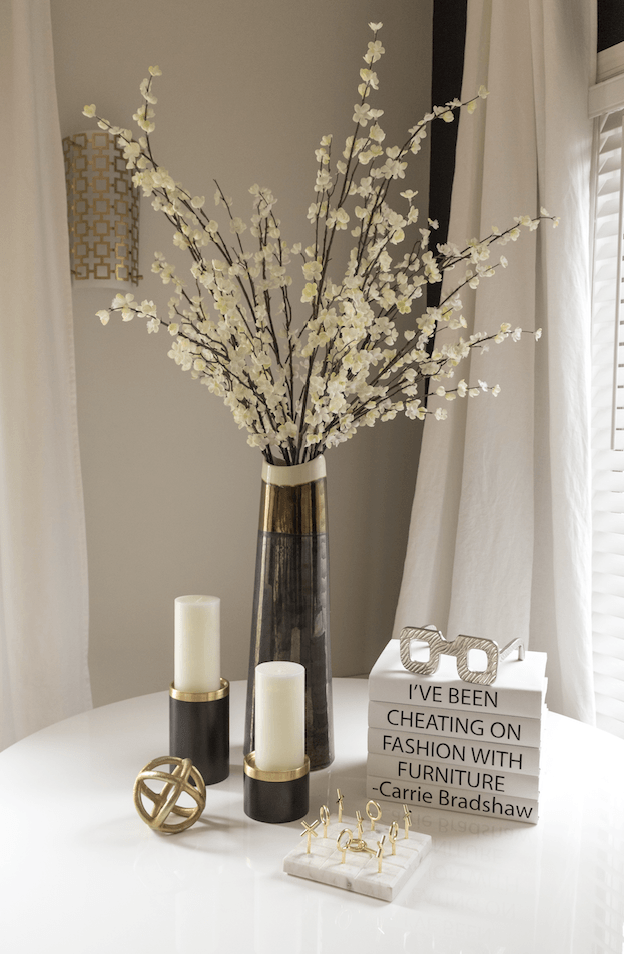 And here are the books displayed which look Super Cute!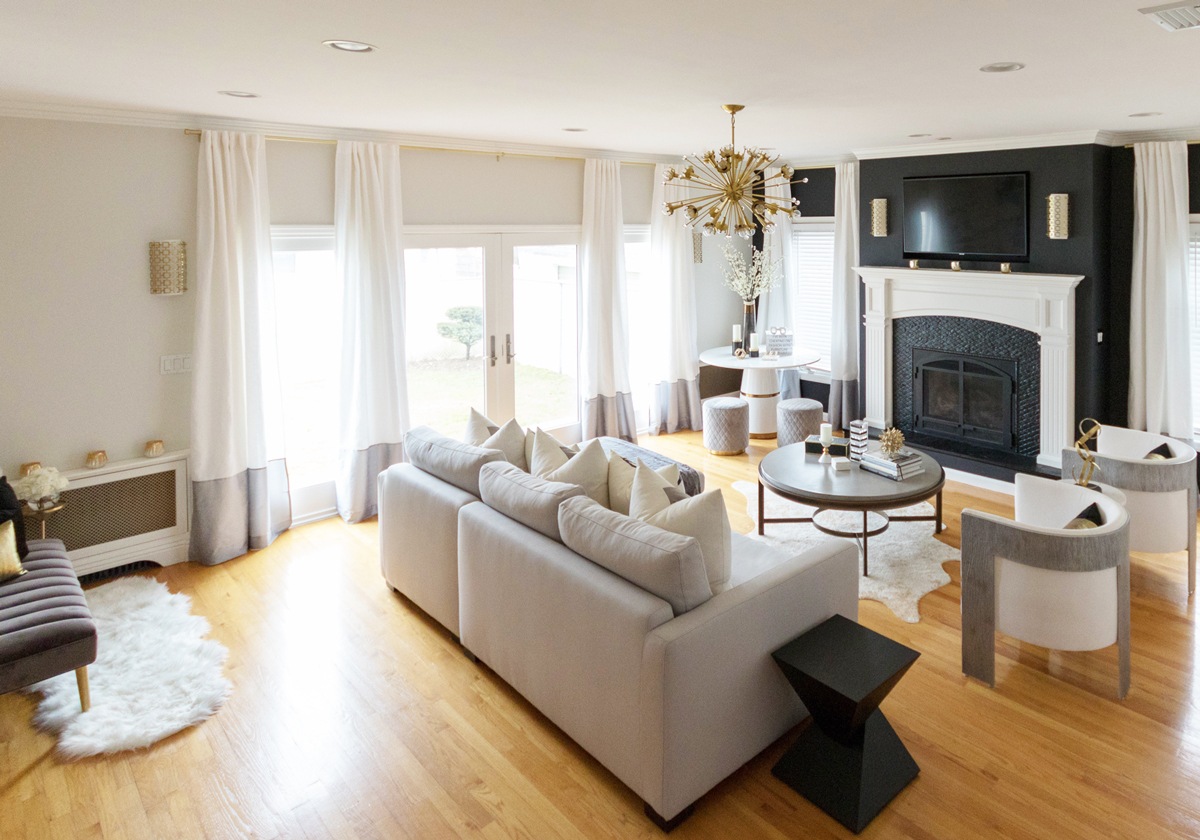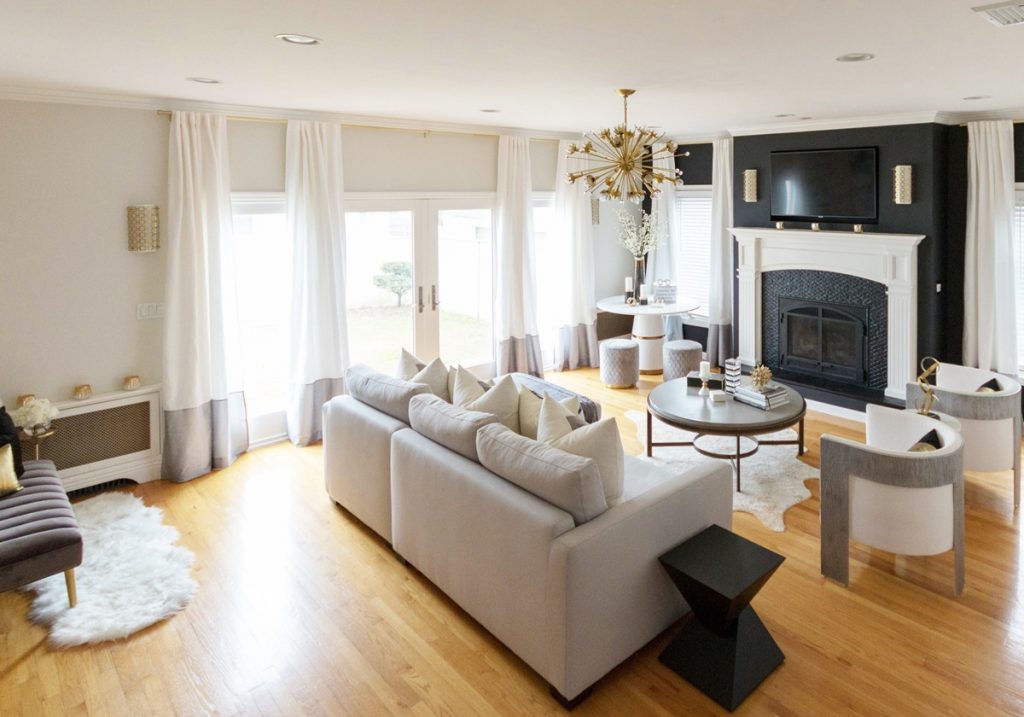 Finally, this is a full room shot of the completed design by IQDG!
***One last side note if we are thinking from a growth mindset buying the books, in the long run, is definitely the way to go since the amount of time you will spend making them yourself would cost way more per hour. You live and you learn my friends! : /***
IF YOU NEED HELP WITH YOUR DESIGN PROJECT PLEASE DO REACH OUT TO US SO WE CAN HELP YOU CREATE A HOME THAT MAKES YOU HAPPY AND YOU LOVE COMING TO!!
BOOK YOUR 15 MINUTE COMPLIMENTARY CALL TO DISCUSS HOW WE CAN HELP TODAY!
As always please continue to follow the journey through my Instagram Stories and daily Facebook Live videos where I will continue to share behind the scene videos.
Also, don't forget to also subscribe to out NEWSLETTER so you are FIRST to know when we have a new BLOG POST or Happening to share.
Have an inspired day everyone!!
xo Nicole
Note: My blog periodically contains affiliate links meaning that if you make a purchase, I might make a small commission at no extra charge to you. Purchases made through them are greatly appreciated.